A big thank you to Jesseca from Whimsical Writings! I saw some various other blog authors do this yesterday, and wondered curiously when I would be tagged...it took a little over twenty-four hours. ;) Seriously though, I hope y'all have fun getting to learn more than you wanted to know. B-)
>>Vital Stats:
Name: Rebekah Marie Eddy

Nicknames: Reba, Becks, Bekah, Horse Freak, Sunshine-girl, PK, and Cheesy (that was for the grin I pull when someone is trying to take my picture unexpectedly. ;)

Place of Birth: Port Orchard, Washington. We're right across from Seattle.
Worst School Subject: (yeah, I know, I added this one...)
Need I say more? ;)
>>Firsts:
Best Friend: Jesus. (Oh, not the obvious answer? Fine...) Siblings.

Award: The Liebester Award on my blog. Several times, actually. :) Also, I've won Second and Third Place for stories. And I'm close to getting my certificate for graduating high school! (Super excited about that one! ;)

Sport: I'm not very good at any one sport in particular...I dabble in several (my brothers drag me into playing with them. ;) These include American football, volleyball, Ping-Pong, basketball, baseball, softball, and Frisbee. I'm pretty much horrible at all of them, but it's a way I can hang out/interact with my brothers. :)


Real Holiday: Ok, so when you're an older sister in a family of twelve, no vacation is "real". Most of the time you're "vacationing" you're making meals, picking up after messy younger siblings, or babysitting while your parents have a well earned date night.
However, I have been to Canada once when I was four:
I went to Ethiopia with my Dad (missions related) when I was fourteen:
And back and forth to Cannon Beach OR several times.
You get free nights there sometimes if you're a full-time pastor's family! Surely one of those times count, right? ;)

Concert: I went to a Piano Guys concert in Seattle one Christmas. That was AWESOME. I highly recommend their music...I should warn you, they are Mormons...but very talented Mormons. :)
>>Favorites:
Film: ONE??? What are you asking me??? I'll try to narrow it down to six:
The Giver
Big Hero 6
Ever After
The Princess Bride
Star Wars
Lord of the Rings
There could have been LOTS more, believe me! Count yourselves lucky.
TV Show: Zorro (the black and white version).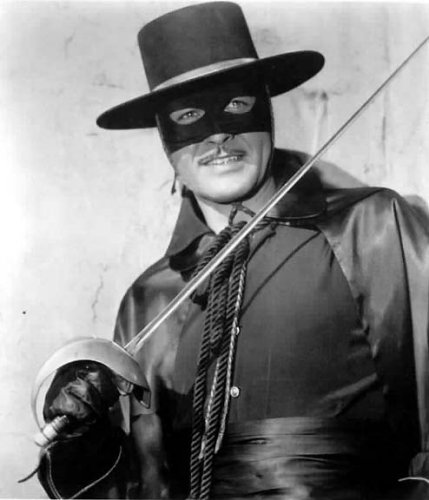 Color: Blue. No Green. No Purple. No Black. No Silver. No Blue...bother. I like them all!

Song:
Favorite Hymn: Be Thou My Vision
Favorite Popular Song: You Raise Me Up
Favorite Love Song: a tie between Love is Like an Ocean and Don't Give Up
Restaurant: I'm not picky. Anything Italian, Mexican, or American is just fine with me. :)
Books: AHHHHHHHHHHHHHHHHHH! NOT THAT QUESTION!! In through the nose, out through the mouth, in through the nose, out through the mouth....
I'm assuming you don't want me to chose the easy out: the Bible. Bother.
You're going to have to have another list:
Fiction:
The Chronicles of Narnia (by C. S. Lewis)
The Hobbit and Lord of the Rings Trilogy (by J. R. R. Tolkien)
The Mysterious Benedict Society (by Trenton Lee Stewart)
The Black Stallion Series (by Walter Farley)
The Wingfeather Saga (by Andrew Peterson)
The Anne of Green Gables Series (by L. M. Montgomery)
The Sacket books (by Louis L'amour)
1-6 The Mornelly's (by Emily McConnell)
Non-fiction: (other than the Bible)
The Hiding Place
If I Perish
By Searching
Unexplained Mysteries of WWII
>>Currently:
Feeling: Like all is right with the world. And a little hungry.
Single or Taken? I'm a Christian, homeschooled seventeen-year-old girl who's dad is a pastor. Make a wild guess. ;)


Eating: I'm not allowed to eat by our computer, so nothing right now...but in an hour, I'm going to start making pizza for dinner with my older sister. *licks lips* Can't wait!
Watching: Nothing right now. Probably The King & I later tonight though. Dad has an executive board meeting, which makes our chances pretty hopeful since mom will probably try to take a nap or something while he's gone. ;)
Wearing:
A black tee-shirt and jean skirt. No surprises there. ;) I'm usually wearing either black or gray or jean every single day despite my sparkling personality. B-) And I'm barefoot as usual. ;)
>>Future:
Want Children? As many as God will give me!
Want to be Married? I think maybe this question should have gone first...it kind of goes without saying that if I want children of my own I'll also want to get married...so my answer is a resounding yes! ;)
Careers in Mind:
I don't know if one would call being a mom a career, but that's what I'm hoping to be when I "grow up". In the meantime, I'd like to write, write, and write some more! :)
Where do you want to live? I'm pretty happy right where I am...but it would be awesome to live anywhere in the British Isles: Scotland, Ireland, or England preferably. B-)
>>Do You Believe In:
God: Obviously.

Miracles: Absolutely.

Love at first sight: Depends on the persons involved. I think it can happen, but VERY rarely.

Ghosts: No. (Really, who would WANT to believe in ghosts?)
Aliens: Nope.

Heaven? Yes, hallelujah. I'd be in an awful spot if it weren't, as would we all!

Hell: There too. Aren't you glad God sent His Son to take away our sins so we don't have to go there? I know I am!

Kissing on the first date: NO! I've been to a LOT of weddings, so I know at the end there's this thing called "a first kiss". Which means that that special kiss should absolutely NOT be used already! Patience is a virtue people!

Yourself:
Sometimes. But when I start thinking that I can do everything, usually that means a pin is headed my way to pop my blown up ego.
It's a delicate balance. It's important to be confident in the things I do, but I also need to make sure I'm not being overly confident in myself.
"We can do all things THROUGH CHRIST..."
That was fun! :) Hope you had fun reading about me. I know I had a lot of fun coming up with answers. ;)
Here's who I'm tagging:
Sharon from The Smallest Small
Lydia Scott from C'est La Vie
Emily McConnell from The Imaginary World of Emily McConnell
Sarah and Margaret Eddy from Preparing for the Ultimate Career
One last thing before I go, I just thought I'd warn you: